MercadoLibre

InfiPlex OMS Integration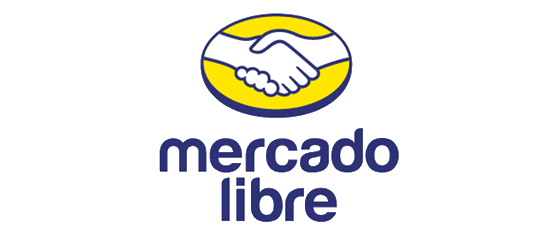 The InfiPlex™ Order Management System (OMS) can connect you to the largest marketplace in Latin America with over 180 million users. MercadoLibre Cross Border Trade (CBT) is a service that offers US sellers access to the mercadolibre.com marktplace. CBT can offer you the opportunity to grow your sales with a whole new audience.


Cross Border Trade (CBT) is a service that offers sellers from the rest of the world the possibility of expanding geographically to LATAM through Meracdo Libre's platform. Their platform includes these benefits to make it easy to sell your products:
Access to over 180 million users
Optimized costs - CBT adjusts your price to all local currencies.
No Commissions - CBT does not charge any commission fees. Users are presented a final cost to purchase the product which include your price, shipping, and MercadoLibre's fee. Your price should include your shipping cost to CBT's US warehouse.
Door-to-Door Logistics - option to have orders go to CBT's warehouse in the US who then delivers your packages to the user using regional carriers and complying with the customs policies of each country.
Automatic Translation - for product data and questions and answers.
Access to Brazil and Mexico - in the coming months Argetina, Colombia and Chile will be added. CBT's goal is to provide access to the 19 countries where MercadoLibre operates.
Receive payments in US dollars - US Sellers receive all payments in USD.
Contact CBT to get started today - cbt-support@mercadolibre.com
---
MercadoLibre Features InfiPlex Supports
Automatic Inventory & Tracking Updates
InfiPlex OMS updates individual SKU inventory levels as orders are placed through MercadoLibre or any other connected marketplace. This makes sure that MercadoLibre and other marketplaces have the most current inventory level for each SKU. Manual inventory updates are also available via our Inventory Tool and Inventory Upload. FTP connection is also available to read inventory feeds as well as custom programming to pull inventory from anywhere you need it pulled.
MercadoLibre Product Upload
InfiPlex OMS also includes the ability to upload new product data to the CBT platform. Once your data is loaded to MercadoLibre, the CBT platform will make all necessary translations for each country your SKUs are listed in.
Getting Started with MercadoLibre
To have a seller account created or to start a discussion with MercadoLibre CBT, send an email to
cbt-support@mercadolibre.com
. They will guide you through the whole set-up process including how you want to handle shipping packages for orders. You can go here to view their
FAQ page
for specific answers before contact them. Once you have signed up as a US Seller with MercadoLibre CBT, you can easily connect your InfiPlex OMS instance with your CBT account. Once that connection is made, you can then upload your product data and start selling.
Best in Class Shipping
Manage your shipping with direct connections to UPS, FedEx, and Stamps.com. InfiPlex OMS also offers integrations with some of the top shipping management solutions like ShipWorks, ShipStation and UPS Worldship.

The OMS also allows you to manually add your tracking information as needed. If you would like to use another shipping software, please contact us about getting it added as an integration.
Product Data Management
InfiPlex also offers a full range of additional support services to help you grow your eCommerce business. Our Data Team ensures that your products are optimally listed for each individual marketplace (Marketplace SEO). Gain the advantage of our extensive experience with each marketplace to ensure the best placement and increased sales for your products. Contact us for more information.
Customizations
We can work with you to customize the InfiPlex OMS to meet the specific needs of your business. Contact us today to get a quote on building a solution that fits how you do business.
Connection Features
Review the features and options available on all of our integrations.
Getting Started
Sign-up today with one of our OMS Packages and your new OMS can be up and running in 1 - 3 business days. Here's the basic process:
Sign-up: choose one of our OMS Packages based on your sales volume from our pricing page.
Get Your Keys: we will add your OMS set-up to our project queue and help you get the required keys for your marketplace integrations.
Set-up: you will get an email with login credentials and instructions on how to add your keys to the OMS and begin managing your orders.
Questions?

Get in touch!
Need a Quote

Stay On Time & On Budget

If you need an application built for a specific business need, our App Team can help you get it done.

Get A Quote