EasyPost Fulfillment

InfiPlex Inventory & Order Management System (OMS) Integrations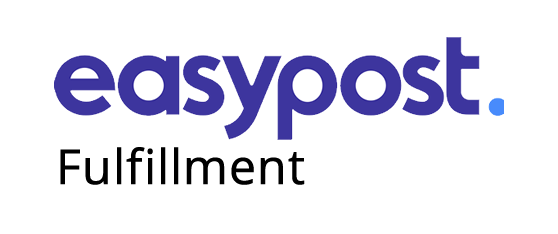 InfiPlex™ OMS makes it easy to integrate all of your sales channels with your EasyPost Fulfillment account. EasyPost Fulfillment (EPF) is a 3PL warehousing service with a simple per package fee pricing model.

The InfiPlex EasyPost Fulfillment Package includes tools and Professional Support to get your integration set-up quickly. Our professional set-up includes the ability to map your SKUs to the correct barcode products in EPF, as well as add custom order lines to include marketing materials or specific boxes based on the SKUs ordered.
---
Professional Managed Services Support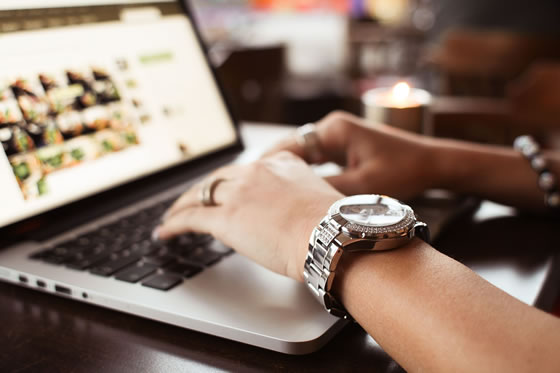 Our EasyPost Fulfillment Package includes our professional support to make sure all of your SKUs, Bundles, and orders translate correctly to EasyPost Fulfillment. We work with you to understand your particular business requirements and set-up the OMS to best manage those requirements.
We can also work with you to meet any custom requirements you may have to work with an ERP or other internal system. See pricing overview below for support details.
Exclusive Tools
InfiPlex includes exclusive tools to help manage your eCommerce order needs with EasyPost Fulfillment.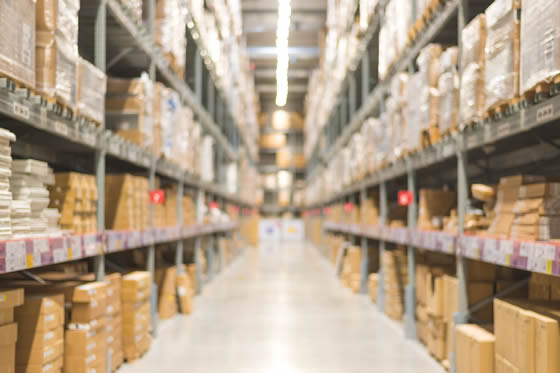 SKU to Barcode Mapping
Are your SKU numbers different than your package barcodes? No problem. We can easily map your SKUs to the shipping barcodes in EasyPost Fulfillment.
Add Custom Boxes, Marketing Materials, and More...
InfiPlex can add line items to your order after it is received from your marketplaces and before it is sent to EasyPost for Fulfillment. These custom order lines can be programmed to help fulfill your orders with additional items, marketing material, branded boxes, or a set of bundled SKUs. Our Professional Support Team will work with you and EasyPost to determine if there are custom order lines that need to be added to certain orders.
Bundle & Inventory Management
Our Bundle tool can be used to manage inventory levels being sent back to the marketplaces, making sure you have bundle stock and don't oversell your inventory.
Real Time Tracking & Inventory Updates
InfiPlex will pull tracking information from EasyPost and automatically send that to the marketplace to finalize every order. Inventory updates are also automatically sent to every marketplace to with the most current inventory level for each SKU.
EasyPost Fulfillment Package Pricing
The EasyPost Fulfillment Package requires our Pro Package and our Professional Services Set-up.
Pro Warehouse Package - $399.99 per month

Includes 10,000 orders per month
Up to 20,000 SKUs
Additional monthly orders are $0.04 each


Sign-up now

Professional Services Set-up fee - $299.99*

Includes full set-up support for your initial integration...

Consultation to understand your business process and set-up requirements
Setting up SKUs and EasyPost Barcodes
Connecting to your marketplaces - see Integrations
Setting up required custom Order Lines
Setting up required Bundles with inventory management
*Set-up fee is invoiced and processed after sign-up for the Pro Warehouse Package.
Additional Set-up fees may apply for Enterprise clients

Monthly Professional Support Services

SKU set-ups and mapping with EasyPost Fulfillment
SKU Bundle Set-ups
SKU Group set-ups for sharing inventory accross multiple SKUs
Custom Order Lines set-up
Any assistance needed for SKU set-up to work with EasyPost Fulfillment
Support hours are tracked and billed monthly
Automated Product Data Management
InfiPlex also offers automated product data management with marketplaces like Amazon, Walmart, Jet and more. We can pull your products from your existing webstore, like Shopify, Magento, and BigCommerce, and then send your new products directly to your connected marketplaces. Contact us to set-up a call to automate your product data management.
Customizations
We can work with you to customize the InfiPlex OMS to meet the specific needs of your business. Contact us today to get a quote on building a solution that fits how you do business.
Questions?

Get in touch!
Need a Quote

Stay On Time & On Budget

If you need an application built for a specific business need, our App Team can help you get it done.

Get A Quote