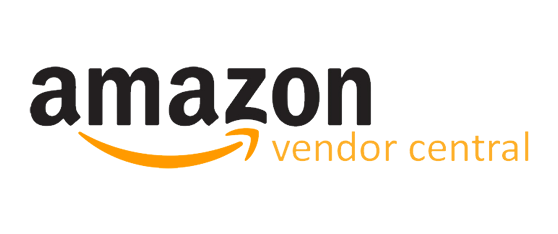 Amazon Vendor Central Warehouse Orders Integration
InfiPlex Inventory & Order Management System (OMS) offers the ability to easily manage your Amazon Vendor Central Warehouse orders. Amazon Vendor Central is an EDI based system that is used by Amazon to purchase products directly from manufacturers and sellers that Amazon sells as Sold by Amazon. The Warehouse orders integration is for Vendor Cental clients that ship their product in bulk to Amazon warehouses.

InfiPlex makes it easy to centralize order and inventory management for all of your sales channels including Amazon Vendor Central Warehouse orders.
Automatically pull new PO requests from Amazon
Automate PO confirmations back to Amazon
Automate Advanced Ship Notifications back to Amazon
Optional connections to your ERP or Shipping systems
InfiPlex manages connection set-up for you
Support Included
and a lot more...
Growth
Pro Package
$999.99
Per Month
Includes 10,000 monthly orders
Unlimited order management connections to any available integration like Amazon, Walmart, eBay and more.
Manage orders, shipping, and inventory across all marketplaces
Supports Multiple Warehouses
Up-to 20,000 SKUs
Growth Package required for Amazon VC Warehouse Orders integration
Amazon Vendor Central Warehouse Orders Set-up
InfiPlex will manage the self-service Warehouse Orders EDI set-up in your Amazon Vendor Central Portal. You simply give us access to your account and we do the rest. Set-up time also includes support for adding your SKUs to the InfiPlex Invenotry Management and Order Management system. The Amazon Vendor Central Warehouse Orders set-up is considered as one of your included new integrations with the Growth Packages, so there are no additional set-up fees.
Amazon Vendor Central Enterprise Package
Our Amazon Vendor Central Growth Enterprise Package is for sellers who have significant monthly order volume or large SKU counts with Amazon Vendor Central Warehouse Orders. Our Enterprise Package includes the following:
Unlimited Amazon Vendor Central Orders
Manage orders, shipping, and inventory for Amazon and any other connected marketplaces
Supports Multiple Warehouses
100,000+ SKUs**

** Monthly cost is dependent on resources needed to meet your specific data and order requirements. No set limit on number of orders, users, clients or connections. Additional dedicated resources may be required based on your SKU count, number of orders processed per month, and other custom integration or data management requirements.