InfiPlex

Applications

Application Overviews by Package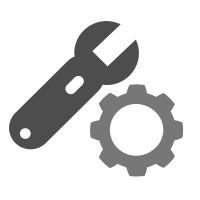 Applications Overview
Designed as a Business System Platform (BSP), InfiPlex was created with application development at its core. The InfiPlex BSP includes a set of existing applications that are available for any business to use as part of their site. These applications enable faster application development and the ability for designers to easily implement their own designs with existing applications.
The application list below includes our current list of available and planned applications that will be developed for the InfiPlex system. If you have something that you would like to have us build for you, please
contact us
about our custom development options.
Application
Availability
Blog
available
Business Directory
available
Calendar

available
Campaign Tracking
available
Case Studies
available
Client Knowledge Base & Support Tickets
available
Client CRM
available
Client Payments
available
Document Management
available
Donor Management
available
Email Marketing
available
Event Registrations
available
Jobs
available
News

available
Order Management System
available
Photo Albums
available
Sales Management
available
Slider - Image Rotator
available
Staff Directory
available
Store/Shop/Cart
available
Video System
available
Something we are missing that you want? Contact us now
Core Systems
Core Systems are capabilities that are
Core Systems
API

The API System allows application developers to register their application APIs with the InfiPlex platform.

Personal Tasks

The Personal Tasks System gives an Administrator the ability to create their own task list and have it emailed to them on a daily basis.

Name your tasks
Include a detailed description
Set Priority levels
Set task Start and End Dates
Send Reminder option

Cron

The Cron system is used to schedule specific application scripts to run on a regular time schedule.

Security

The Security tools give you the ability to create your own Security Groups that can be used by the various applications within InfiPlex.

Create Unlimited Security Groups
Give SiteAreas control of specific Security Groups
Security Groups are used by the various Applications within InfiPlex to control who has access to the application.

Design - Templates

Add and edit your own custom HTML designs. No limit on how many templates are installed.

SiteAreas™

The SiteAreas System gives the ability to quickly and easily make distinct areas of the site that can be managed by different administrators. It also allows you to give each SiteArea its own set of applications so each SiteArea can have its own Calendar or set of website user accounts.

Unlimited SiteAreas
Control access via user security groups
Define the content folder name the SiteArea will run under
Define the Applications that will be available to each SiteArea

Design - Page Layouts

Create and manage your own page layouts for administrators to use.

Unlimited HTML page layouts
Maintain page layout control or give admins full HTML source access
Create layouts for specific Device Types
Control page layout choice for new pages based on an administrator's access

Site Settings

Site Settings contains various settings used by InfiPlex and its applications. Examples include:

Currency Setting
Date Time formats & Time Zone
Default Country

File Management

The Files Systems gives you a quick and easy way to upload files to your site:

Define your own folder names
Set Read and Write security access to folders and folder content
Mass upload files to specific folders
Set Read and Write security access to files
Define file types available for upload

System Updates

Check for available application and InfiPlex core updates and apply them as needed.

Logging

The Logging System tracks user visits to your site:

Basic tracking with
Advanced tracking - tracks a user's path through your site, including full page views of what the user sees

Translation

The InfiPlex Administrative Area can be set to display in over 30 different languages.

Used by the Application API for making application administrative tools multi-lingual
Translate new labels and phrases to be stored in the InfiPlex translation table

Navigation
Users

The User tools give you the ability to add and manage administrative users.

Create Unlimited Administrative Users
Assign Administrators to Security Groups

Pages

The Pages System makes it easy to add and edit pages to your website and applications:

Unlimited Pages
Define your own file names
Manage content by Device Type (PC, Phone, Tablet)
Control Page Access by Security
Optional Publish Start and End Dates
Select Design Template from any installed templates
Control dynamic navigation based on the menus defined in the selected template
SEO Metatag settings
Content Display control through defined Page Layouts
Enterprise Applications
InfiPlex can work with your company to integrate your existing business systems and client information. We help you make your business data secure and accessible to your staff and clients. We can also use our expertise with the Amazon Cloud infrastructure to create a custom Enterprise network for clients who need system redundancy from multiple world-wide entry points. Contact us to see how InfiPlex can help you architect your Enterprise level systems for the future.
Questions?

Get in touch!
Amazon Today

In-store Pick-up & Same Day Delivery

Amazon Today is Amazon's new same day delivery service and in-store pick-up for retailers who want to leverage the selling power of Amazon.com

Amazon Today
Amazon SP-API

The Definitive Guide to Amazon SP-API

InfiPlex offers instant access to manage your Amazon orders through the new Amazon SP-API.

Amazon SP-API
NetSuite ERP

Integrate All Your Sales Channels

InfiPlex offers the most robust and flexible NetSuite integration in the industry.

NetSuite Integration
3PL Upgrade

Integrate All Your Sales Channels

Upgrade your existing 3PL or get a new one through the InfiPlex 3PL Connector Program.

3PL Connector