Overstock Integration

InfiPlex OMS Integration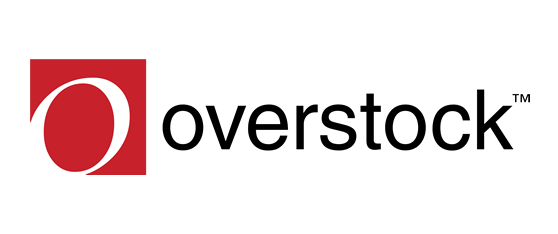 The InfiPlex™ Inventory & Order Management System (OMS) Overstock integration makes it easy to manage all your orders from Overstock.com. The OMS automatically pulls your orders, updates inventory, and sends tracking numbers back to Overstock.com as soon as you purchase your shipping labels.
If you already have a Overstock seller's account, we can help you get connected quickly. Sign-up or contact us to get started. If you would like to sell on Overstock.com and do not currently have a seller's account, visit the Overstock Partners page to begin the sign-up process.
Automatic Inventory & Tracking Updates
Overstock has particular requirements for updating inventory for all of your SKUs every day. InfiPlex OMS is configured to do this for you automatically through our automated inventory system. InfiPlex will also send advanced ship notices to Overstock for your order shipments and tracking numbers.
Overstock Connection Set-up
InfiPlex works with you to manage the
required Overstock testing processes
. The integration testing process requires a set-up fee and is required by Overstock for any seller wanting to automate their order and inventory management.
Best in Class Shipping
Shipping fulfillment in InfiPlex OMS includes 100+ shipping carriers around the world, including all major US carriers. Connect to your existing UPS, FedEx, and DHL accounts and many others. USPS Commercial Plus pricing is included with our EasyPost integration. It also includes the ability to easily select the lowest shipping method and automate the purchase of your shipping labels. Using our shipping fulfillment will save you money since it is included with InfiPlex OMS at no additional charge.

Check out our multi-channel integrations page for other Shipping options.
Customizations
We can work with you to customize the InfiPlex OMS to meet the specific needs of your business. Contact us today to get a quote on building a solution that fits how you do business.
Connection Features
Review the features and options available on all of our integrations.
Getting Started
Sign-up today with one of our OMS Packages and your new OMS can be up and running in 1 - 3 business days. Here's the basic process:
Sign-up: choose one of our OMS Packages based on your sales volume from our pricing page.
Get Your Keys: we will add your OMS set-up to our project queue and help you get the required keys for your marketplace integrations.
Set-up: you will get an email with login credentials and instructions on how to add your keys to the OMS and begin managing your orders.
Questions?

Get in touch!
Amazon Today

In-store Pick-up & Same Day Delivery

Amazon Today is Amazon's new same day delivery service and in-store pick-up for retailers who want to leverage the selling power of Amazon.com

Amazon Today
Amazon SP-API

The Definitive Guide to Amazon SP-API

InfiPlex offers instant access to manage your Amazon orders through the new Amazon SP-API.

Amazon SP-API
NetSuite ERP

Integrate All Your Sales Channels

InfiPlex offers the most robust and flexible NetSuite integration in the industry.

NetSuite Integration
3PL Upgrade

Integrate All Your Sales Channels

Upgrade your existing 3PL or get a new one through the InfiPlex 3PL Connector Program.

3PL Connector